Divorce is a very emotionally draining process for both spouses. However, it gets even harder when kids are involved because you have to prioritize their interests in all your decisions. The good news is that divorce and children custody matters can be resolved in a single hearing.
If you are going through a divorce in Washington state with a child under the age of 18, the state law requires you to prepare a parenting plan that covers everything from daily care and financial responsibilities to visitation rights. You will also need to file the paperwork detailing your child support calculations and other matters related to childcare.
The more things you are in agreement on, the faster and easier you will finalize your marriage and get final orders on your kids. However, you need to understand what to do each step of the way to reach the outcome you desire.
How Child Custody Is Determined in WA State?
In general, child custody in Washington state is determined based on the child's best interests. However, there are some other factors that courts may take into consideration while making a decision on custody in Washington state:
Parent's wishes for custody and willingness to participate in the life of their kid.
Child's emotional and developmental needs.
Mental health of each spouse.
Parent's work schedule.
Kid's attachment to school, home, or community they live in.
Any history of domestic violence or abuse.
The relationships of the child with both parents.
The relationships of the child with other family members such as siblings, grandparents, etc.
Child's wishes if the child is mature enough.
Many divorcing fathers are concerned by the idea that mothers always have a priority in a custody case and are therefore afraid that they will be unable to get custody of a child in Washington state. However, it is not true.
WA courts acknowledge how important it is for a child to have a strong bond with both parents. For this very reason, gender is never a factor for a custody determination. Nevertheless, courts do take into account the role of each parent in the life of their child.
Washington State Child Custody Laws
According to child custody laws in Washington state, parents are required to create a Parenting Plan, including all the details on where and when the child will live as well as how the exes will make important decisions concerning children. Judges are usually inclined to accept a Parenting Plan that spouses have developed together, but only if it matches the child's best interests.
If spouses cannot agree on the plan, they have to go to mediation, where the professional will help them reach an agreement. This service usually costs from $50 to $200 per hour, depending on the family's income and their divorce case. If the mediation appears to be unsuccessful, a final decision will be made by the court after hearing both parents and expert witnesses need be.
Also, Washington state family law requires spouses to visit parenting classes. These classes are held in a lecture format and, as a rule, last for 6 weeks. There is also an online court-approved option in some counties, which, however, is twice as long. The price ranges from $50 to $150, and parents must submit a certificate to court after they finished the course.
What Is a Parenting Plan?
Washington state parenting plans are designed to define each parent's role in their child's life. They also include the details of where the kid will live and how much time they are going to spend with their parents.
This plan is developed by both spouses according to Washington state parenting plan guidelines. As soon as parents settle down their disputes and make a plan, they can submit it for the court's consideration. If they can't agree, each of the parents can suggest their own plan during the hearing. The judge then decides which provisions would be suitable for the kid in question.
To write a parenting plan for court and avoid initiating a contested divorce due to an inability to agree, spouses can work with a mediator or family law lawyer who will help to arrange a plan that will satisfy all the parties involved.
Washington State Parenting Plan Guidelines
Spouses are generally allowed to use any format while making a plan. Here are some of the aspects they need to cover to write a parenting plan for court:
Residential schedule of the child. If a child is going to live with both parents, it is crucial to detail when they will spend time at each of their parents' places.
Schedule for holidays and special occasions. Spouses are to decide during which holidays and event child will spend time in their households and for how long.
Child visitation guidelines. If one of the parents has visitation rights, it is necessary to outline dates and times for visitations.
How major decisions about kid's well-being will be made. As a rule, these decisions concern a child's education and healthcare needs.
How disputes will be resolved. Spouses have to explain how they are going to reach a consensus if any conflicts occur.
Limitations. If you are putting some limitations on either you or your spouse, it is important to provide a valid reason and describe the limitation you want to be imposed.
Provisions for exchanges. You should explain how and where the "exchange" of children will take place, what transportation will be used, etc.
Please note that the parenting plan does not include any child support calculations. They should be provided in other forms.
Tips for Making a Good Parenting Plan
Think about the future. If you are making a plan for a toddler, you need to consider how the plan will be rearranged as your child grows.
Decide on the ways of communication. You can include the information on how you will keep in touch with your kid when they are with the second parent. It is advisable to include it in order to avoid potential conflicts on the matter.
State the response time. You need to arrange the time frame for both parents to wait for a response before making a decision alone. For example, you wanted to enroll your child in a Drama class, but your ex hasn't replied to your email for two weeks. You need to discuss this aspect to avoid possible disputes.
Do not forget about the relocation aspect. Life is unpredictable, and you might have to move to another city or even state one day. For this very reason, you need to state that both you and your ex-husband or wife must notify each other in case of relocation. You can also consider how far both of you can move without each other's consent.
How to File a Parenting Plan in Washington State?
You can file Parenting Plan with WA court only if your child has lived in the state for at least 6 months. Otherwise, the court won't have jurisdiction over your case. If your child is a resident of a state, then you can file the plan along with other forms: petition, motion, or response. Parenting Plan should also be served on the second party.
What Happens if I Don't Follow the Parenting Plan?
If you don't follow a court order, you will likely be held in contempt to court and may be arrested. Your spouse may go to court to enforce the terms of your parenting agreement and hold you accountable for non-compliance. Note that the consequences will depend on what part of the parenting plan you have breached.
If you didn't stick to some part of your plan and you have serious reasons for that, you may try to talk to the second party first and explain the situation. If there were no serious reasons for not obeying the court order, you will end up in court.
You cannot refuse to follow a court order because you don't agree with some parts of your parenting plan. Instead, if you believe it is unfair, you need to request the court to change it. However, you should have substantial reasons for doing so, and they should still be in the child's best interests.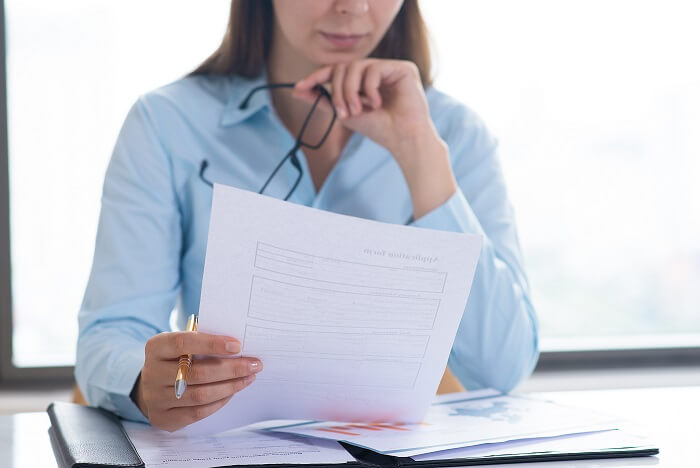 How to File for Custody in Washington State?
Filing for divorce with children, you and your spouse need to determine what type of custody would work best for you and the kids. You will have to settle on legal custody, which grants you the right to make crucial life decisions for your kids, and physical custody, which defines who a child will live with.
Both parents can be granted joint decision-making rights if they show willingness and readiness to cooperate. Moreover, a judge is unlikely to give sole (full) custody to either parent unless there are reasons why the other parent is unfit to take care or communicate with the kids.
How to Get Full Custody?
If you decided to file for full custody in Washington state, you will have to open the case with the Superior Court where you or your spouse reside. After that, take the following steps:
Prepare and file the initial paperwork.
Serve your spouse with the documents. They have to file their response with the court.
Present at the hearing. You will have an opportunity to provide evidence and arguments why you should hold sole custody. The judge will review all the evidence and then make a decision whether you should be granted such rights or if further proceedings are needed. For example, they may order a parenting evaluation or assign a parenting coordinator to help you settle down the disputes with the spouse (if it's possible).
Attend parenting classes. You should find information about these classes specifically in your county as they differ in terms of price and duration.
Participate in the discovery step. This is a process during which both parties request information from one another to prepare for the trial. Discovery includes interrogation of parents and witnesses and requests for financial and healthcare documents.
Attend trials. They may last for weeks or even months, depending on how serious the case is. During these trials, the judge will weigh all the arguments and evidence they were provided with and make a final decision.
Wait until the judge signs a permanent order.
How to Get Joint Custody?
Filing for custody in WA when it's joint is relatively easier than fighting for sole custody. However, there are some conditions you still have to meet:
You need to resolve any child-related disputes with your spouse. Moreover, you need to reach a consensus that will be in the child's best interests.
If you cannot come to an agreement without outside help, hire a mediator.
As soon as any contradictions are resolved, you need to develop a Parenting Plan and file it with the court.
On your hearing date, a judge will review your parenting plan and approve it if it is in the child's best interests. In case it doesn't, they will make some modifications taking the factors they deem necessary into account.
Determining Child Support in Washington State
How much is child support in Washington? It depends on your and your spouse's income as well as your custody agreement. The minimum amount of child support for one child is $50, in case if monthly combined income is under $1000. The maximum amount is 45% of a parent's net income. This percentage can increase in case if the parent obliged to make the payments is wealthy.
WA laws require both parents to support their children financially. The amount can be calculated using Washington State Child Support Schedule. You should use your and your spouse's combined net income when determining the sum.
The division of child support in Washington state is based on the percentage of income each parent contributes to the combined income. Therefore, once you found a match in the table, you should divide it based on your percentages. For example, if parent A contributes 60% of the combined income, they also have to pay 60% of child support. Another parent's share would be 40% in this case.